Our collaboration with Stockholm City Mission
In August 2019, we started a collaboration with the Stockholm City Mission. As a partner company, Hemnet specifically supports the business Bobyrån, which helps socially vulnerable people find a more permanent housing solution.
Bobyrån – "the home agency" – works with the model Housing First, which assumes that having your own home is a human right. The target group is people who are homeless, have a psychosocial problem and need some kind of support. The principle is that you can prove your ability to have your own home without having to go through many steps along the way with, for example, housing assistance.
Through Bobyrån, the Stockholm City Mission co-operates with a number of property owners in Stockholm County who provide apartments to people in need of housing. In co-operation with the municipal social services, the Stockholm City Mission identifies who may be ready for their own apartment.
Bobyrån supports Housing First operations with the management of the flat, coordination and administration as well as a service team that can perform simple repair work.
The goal is that people who get a home through Bobyrån should be able to take over the tenancy contract in the long term.
In 2020, Bobyrån managed over 100 flats.
As a partner company, Hemnet contributes primarily to the Stockholm City Mission so they are able to continue to develop Bobyrån. Our support gives more people, who are currently living in vulnerable social conditions and far from the property market, an opportunity for their own housing. Together with the Stockholm City Mission, we want to make Stockholm a more humane place for everyone.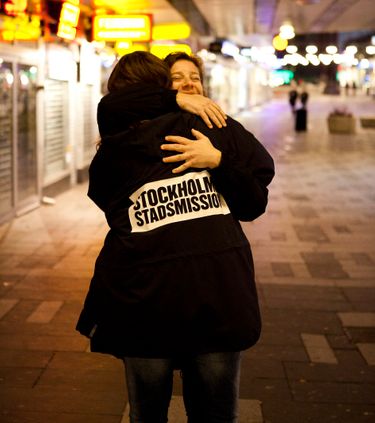 Stockholms Stadsmission