Hemnet's Year in Review 2021: From a record hot housing market to a normalisation in line with historical levels
9 December 2021
| Non regulatory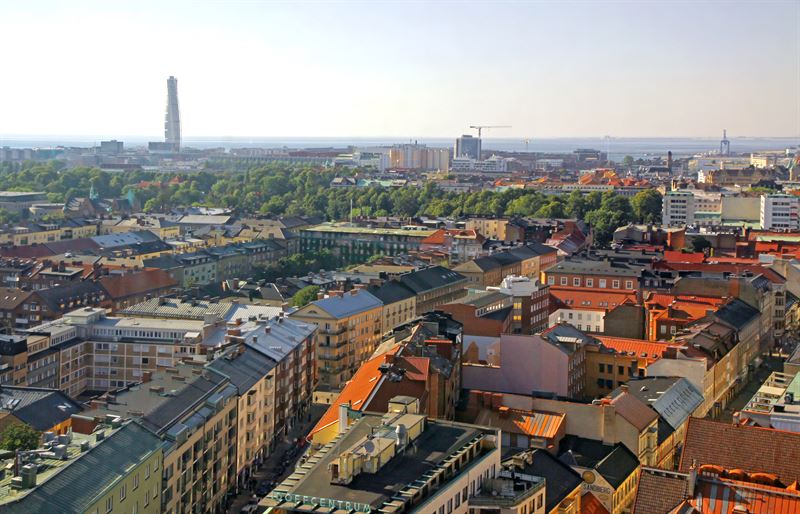 The housing market in the first half of 2021 was exceptional in many ways. During the spring, Hemnet noted new record levels for the percentage of buyers who believe that property prices will rise, and the number of homes sold rose sharply. In the second half of the year, the housing market has entered a more normal phase where developments are in line with historical levels.
- This year's property market has been characterised by a high activity, with changes in preferences and behaviour resulting from the pandemic, such as increased home working, likely contributing. We have seen a high amount of published listings, an unusually high number of sales and short sales times throughout the year, especially in the spring. Since the summer, activity has slowed somewhat, but demand remains high among home buyers," says Erik Holmberg, market analyst at Hemnet.
- The Swedish housing market is characterised by stability. During the autumn of last year and the first half of this year, we have seen a market strongly affected by the pandemic with an increased focus on the home and characterised by rising house prices. During the autumn we have had a more normal housing market, which is probably partly due to the gradual opening up of society as the spread of Covid-19 has decreased," says Staffan Tell, spokesperson for Hemnet.

Large fluctuations in homebuyers' price expectations
In Hemnet's March Buyers' Barometer, 58 percent of buyers surveyed said they expect prices to rise over the next six months. This is the highest level recorded in the survey, which dates back to September 2017. During the autumn, the share of those believing in rising prices has decreased but remains at relatively high levels historically. At the beginning of December, 39% said they expect prices to rise and 20% said they expect prices to fall over the next six months.
High sales volumes and low supply of houses
The housing market has remained active in 2021. The number of listed properties was 6 per cent higher than in 2020 (January - November). The number of properties sold was record high in the first half of the year and has remained at about the same levels as in the corresponding period in 2020. This is particularly true for apartments, where the total number of properties sold was 11 percent higher than last year (January - November). On the house market, the supply of houses for sale has been record low for much of the year which is primarily due to a higher turnover rate. However, by the end of the year, supply had increased slightly compared to last year and in November was at about the same level compared to the same month in 2020.
Record fast sales times for homes
Sales of homes were significantly faster in 2021 (Jan-Nov) compared to the previous year. For apartments, it took an average of 14 days from the time the listing was published on Hemnet to the time it was marked as sold, which was two days faster than last year. Villas had an average sales speed of 17 days, which was 3 days faster than the previous year. The average sales time for holiday homes was 20 days, which was 1 day faster than in the previous year.
Interior design trends
Even in 2021, many have put a lot of focus on making their own home as homely as possible. Overall, the interior design trend for 2021 can be described as playful with round shapes for furniture and lamps and colourful colour schemes with light blue as the dominant colour. The room of the year is the bathroom and perhaps this is also a sign that many are longing for everyday luxury. For next year, caramel colours and glass lamps from the 70s are expected to be popular and the arch is making a comeback.
Hemnet in numbers*:
207,640 total number of properties listed (+7%)
SEK 612 billion in total asking price (+15%)
51,210 houses have been put up for sale (+6%)
123,781 apartments have been put up for sale (+6%)
* Figures refer to the period January to November and include new construction. The comparison is for the same period in 2020.
Most clicked properties of 2021
*****************************************
Information for editors
Press inquiries
Staffan Tell, Head of PR
M: +46 733 67 66 85
E: [email protected]
Erik Holmberg, Market Analyst
M: +46 725 58 80 50
E: [email protected]
IR enquiries
Carl Johan Åkesson, CFO
M: +46 708 30 70 57
E: [email protected]
Nick Lundvall, IR Manager & Head of Corporate Development
M: +46 76 145 21 78
E: [email protected]
For questions regarding annual statistics on property prices, please contact Hans Flink, Head of Sales and Business Development at Svensk Mäklarstatistik on +46 70-635 16 50 or hans.fl[email protected].
About Hemnet
Hemnet operates Sweden's leading housing platform. Founded as an industry initiative in 1998, the company has since evolved into a value-creating marketplace for the housing market. By offering a unique combination of products, insights and inspiration, Hemnet has been building lasting relationships with buyers, sellers and real estate agents for over 20 years. Together with its target groups, Hemnet shares a common passion for the home and is driven to be an independent and obvious place for people to turn to for the various housing needs that arise throughout life. This is reflected in the Company's vision to be the key to your housing journey, where Hemnet with its products and services wants to increase efficiency, transparency and mobility in the housing market. Hemnet is listed on Nasdaq Stockholm ("HEM").
Follow us: hemnetgroup.se / Facebook / Twitter / Linkedin / Instagram