Hemnet Group Interim report Q2 2022
21 July 2022
| Regulatory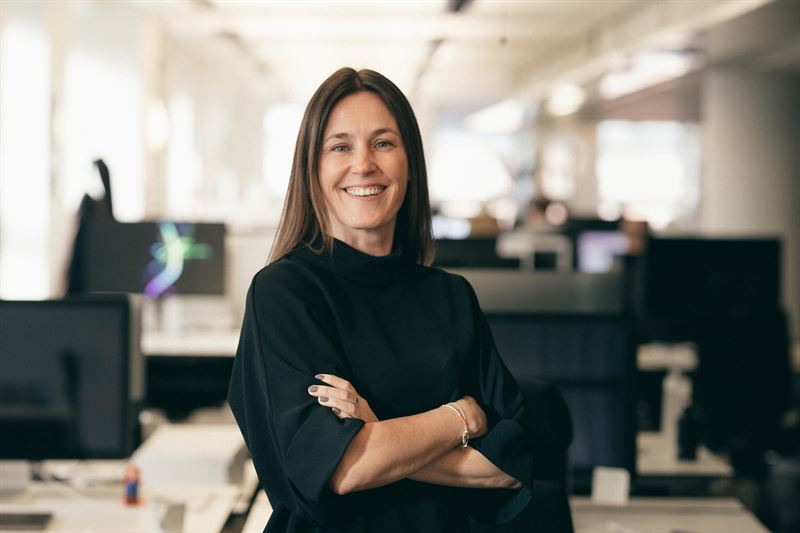 Summary for the period April-June 2022
Net sales

increased 26.9 percent to SEK 269.7m (212.5)

Adjusted EBITDA

increased 31.0 percent to SEK 145.3 (110.9)

Operating profit

increased 102.7 percent to SEK 127.5m (62.9)

ARPL, average revenue per listing,

increased 33.9 percent to SEK 3,163 (2,363)
Summary for the period January-June 2022
Net sales

increased 26.6 percent to SEK 449.3m (355.0)

Adjusted EBITDA

increased 37.3 percent to SEK 230.8 (168.1)

Operating profit

increased 155.3 percent to SEK 195.3m (76.5)

ARPL, average revenue per listing,

increased 36.5 percent to SEK 3,163 (2,363)



Apr-Jun

Jan - Jun

Last 12 months

FY

(SEK million, unless stated otherwise)

2022

2021

Change

2022

2021

Change

ending Jun 2022

2021

Net sales

269.7

212.5

26.9%

449.3

355.0

26.6%

822.4

728.1

Adjusted EBITDA*

145.3

110.9

31.0%

230.8

168.1

37.3%

417.7

355.0

Adjusted EBITDA-margin*, %

53.9%

52.2%

1.7pp

51.4%

47.4%

4.0pp

50.8%

48.8%

Operating profit*

127.5

62.9

102.7%

195.3

76.5

155.3%

342.7

223.9

Earnings per share, basic, SEK1

0.99

0.36

175.0%

1.51

0.42

259.5%

2.63

1.55

Earnings per share, diluted, SEK1

0.99

0.36

175.0%

1.51

0.42

259.5%

2.63

1.55

Cash flow from operating activities

141.3

76.2

85.4%

214.0

88.0

143.2%

361.0

235.0
* Alternative Performance Measure, see pages 17-19 for derivation and definitions.
1 The calculation of dilution of shares is made based on the number of days that the warrant programmes that have been active during each respective period. As no market price is available to set against the exercise price and the number of warrants is limited in relation to the number of ordinary shares, the dilution effect for periods before Hemnets IPO on 27 April, 2021, has been calculated based on the maximum theoretical dilution. For periods beginning after 27 April, 2021, the calculation of dilution is made based on the average share price during each respective period.


Chief Executive's Comments

Operational highlights
Average revenue per listing (ARPL) increased by 33.9 percent to SEK 3,163 (2,363)

, as demand for our products continued to increase in combination with price adjustments across all products for property sellers.

Number of published listings increased by 3.2 percent

compared to the same period last year.

Business-to-business revenue increased 4.3 percent

as real estate agents continued to invest in display, Hemnet Business and the new section to find sellers.



Comments
Net sales increased by 26.9 percent to SEK 269.7m (212.5) and adjusted EBITDA increased by 31.0 percent to SEK 145.3m (110.9) in the second quarter.
Revenue from property sellers grew by 37.3 percent as the share of sellers that choose one of our larger marketing packages, Hemnet Plus or Hemnet Premium, continued to increase. We keep improving our strong offering for property sellers, and drive growth in ARPL through a combination of product development, conversion and price.
The number of published listings exceeded last year's high volumes by 3.2 percent, and thereby contributed with a tenth of the total growth in revenue from property sellers. Thus, despite higher inflation and interest rates, the number of new listings coming to market continues apace.
We are seeing a shift towards more of a buyer's market with lower property prices and longer selling times. One of Hemnet's strengths is that our business is also well positioned for this type of market, as we are paid for each new listing rather than a completed property transaction. In addition, our larger marketing packages become even more valuable as sellers seek to maximise the exposure of their home for sale, in order to secure a sale and get the right price.
After building momentum in property sellers' products, we also have traction on the business-to-business side. Sales to other customer categories increased by 4.3 percent during the quarter, and 7.6 percent excluding items affecting comparability, reversing the trend of the previous two quarters. The high demand from real estate agents for existing products continued, and we have due to the high demand started to build awareness for the new section where agents are visible for new potential sellers.
This quarter, which was marked by many uncertainties and challenges for businesses around the world, has highlighted Hemnet's robust position. With visitors spending an incredible 880 million minutes on our platforms during the second quarter we have by far the largest and most engaged home-moving audience in Sweden, and the fact that nine out of ten properties that are sold in Sweden are listed on Hemnet adds further weight to that position. We have a strong financial position and in May we paid our first dividend as a public company, as well as launched a share buy-back program of SEK 450m.
In August I look forward to welcoming new members to our management team. We continue to build an increasingly strong team, and we are well equipped to continue delivering sustainable and profitable growth for the long term.

Cecilia Beck-Friis, CEO
July 2022

*****************************************
The report and presentation material will be available on hemnetgroup.com.
In connection with the report, a webcast will be held at 10.00 CET where Hemnet's CEO Cecilia Beck-Friis and CFO Carl Johan Åkesson will be presenting and commenting on the results. A Q&A session will be held after the presentation. The presentation will be held in English.
The presentation can be viewed live on https://tv.streamfabriken.com/hemnet-q2-2022/ where it also will be available afterwards.
If you want to ask questions after the presentation you will need to participate via telephone, call +46 8 505 163 86 and enter Participant Elite Entry Number: 3607709#. More dial-in numbers with additional country codes are available on this link. Questions can also be sent in advance to [email protected].

*****************************************
For more information please contact:

Press enquiries
Staffan Tell, Head of PR
M: +46 733 67 66 85
E: [email protected]
IR enquiries
Carl Johan Åkesson, CFO
M: +46 708 30 70 57
E: [email protected]
Nick Lundvall, IR Manager & Head of Corporate Development
M: +46 76 145 21 78
E: [email protected]
This is information that Hemnet Group AB (publ) is obliged to make public pursuant to the EU Market Abuse Regulation and the Securities Markets Act. The information was submitted for publication, through the agency of the contact persons set out above, on 21 July, 2022 at 08:00 CET.

About Hemnet
Hemnet operates the leading property platform in Sweden. The company emerged as an industry initiative in 1998 and has since transformed into a "win-win" value proposition for the housing market. By offering a unique combination of relevant products, insights and inspiration, Hemnet has built lasting relationships with buyers, sellers, and agents for more than 20 years. Hemnet shares a mutual passion for homes with its stakeholders and is driven by being an independent go-to-place for people to turn to for the various housing needs that arise through life. This is mirrored in the Company's vision to be the key to your property journey, supplying products and services to improve efficiency, transparency and mobility on the housing market. Hemnet's is listed on Nasdaq Stockholm ('HEM').
Follow us: hemnetgroup.com / Facebook / Twitter / LinkedIn / Instagram
Documents