Hemnet honoured for diversity - receives Allbright Award
24 October 2022
| Non regulatory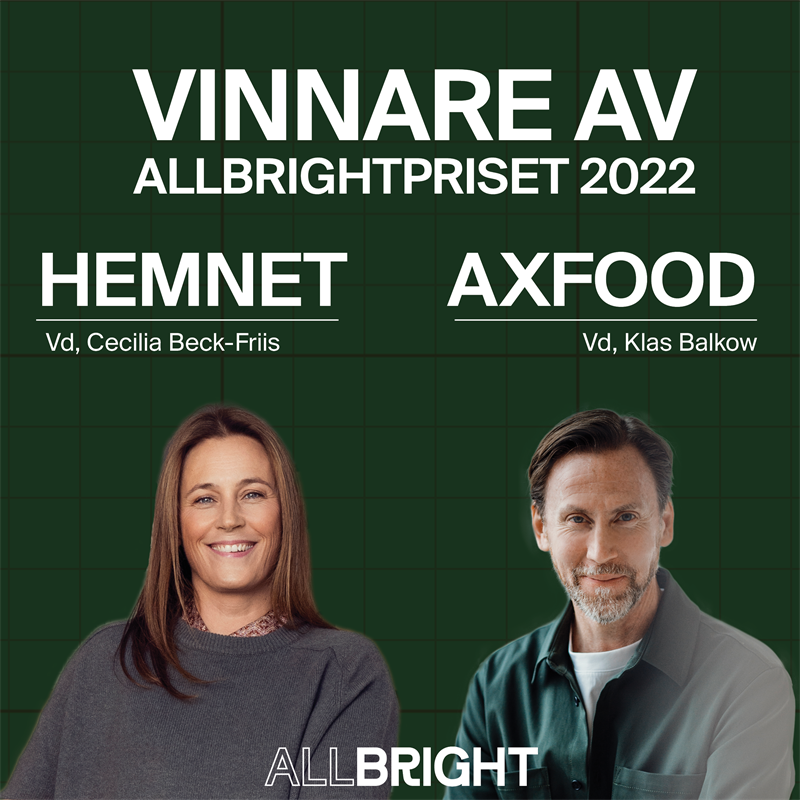 The Allbright prize is awarded to Hemnet for its purposeful work with equality, diversity and inclusion.
For the eighth time, the Allbright prize is awarded to Swedish companies that strive for diversity and inclusion and can demonstrate results. This year, the jury appointed two winners they found to be equally strong in their diversity efforts: Hemnet and Axfood.
Cecilia Beck-Friis, CEO of Hemnet:
"It is our stated goal to become one of the best workplaces in Sweden, and being awarded the Allbright prize proves that we are on the right track. We want to create a work environment that is characterised by people with different backgrounds and perspectives. We know that these are important ingredients for a strong corporate culture, but also key for the innovation power needed for a successful business."
Among other things, the jury considered Hemnet's work in international recruiting with English as the corporate language, as well as the fact that the company has focused on recruiting women for positions in product and development and on training managers on unconscious bias.
Amanda Lundeteg, CEO for the Allbright foundation:
"Hemnet acts consciously and in the best interest of its employees. They speak openly about and work against discrimination and harassment, and see this as a basis for attracting and retaining employees. This should be of interest to all companies looking for the brightest minds."
*****************************************
For more information, please contact:
Press enquiries
Staffan Tell, Head of PR
M: +46 733 67 66 85
E: [email protected]

Amanda Lundeteg, CEO Allbright Foundation
M: +46 70-234 88 08
E: [email protected]
About Allbright
Allbright is a non-partisan and non-profit foundation on the quest to create a more diverse business sector. We continuously review management teams and boards of listed companies to highlight the issue of representation. We educate and support business leaders and employees with tools to successfully drive change. We want companies to recruit the best talent by seeing the potential in the entire population.
About Hemnet
Hemnet operates the leading property platform in Sweden. The company emerged as an industry initiative in 1998 and has since transformed into a "win-win" value proposition for the housing market. By offering a unique combination of relevant products, insights and inspiration, Hemnet has built lasting relationships with buyers, sellers, and agents for more than 20 years. Hemnet shares a mutual passion for homes with its stakeholders and is driven by being an independent go-to-place for people to turn to for the various housing needs that arise through life. This is mirrored in the Company's vision to be the key to your property journey, supplying products and services to improve efficiency, transparency and mobility on the housing market. Hemnet's is listed on Nasdaq Stockholm ('HEM').
Follow us: hemnetgroup.com / Facebook / Twitter / LinkedIn / Instagram