Hemnet Group Interim report Q1 2023
26 April 2023
| Regulatory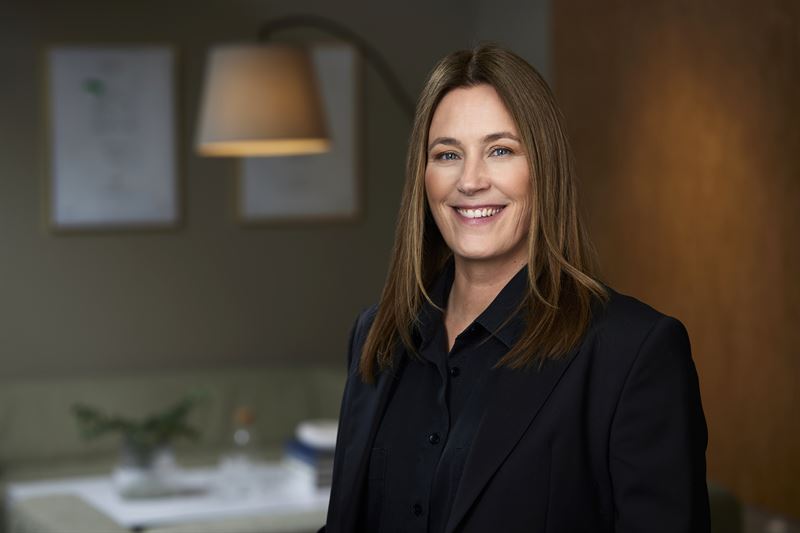 Summary for the period January-March 2023

Net sales increased 5.8 percent to SEK 190.1m (179.6)
Adjusted EBITDA increased 2.0 percent to SEK 87.2m (85.5)
Operating profit increased 0.4 percent to SEK 68.1m (67.8)
ARPL, average revenue per listing, increased 38.2 percent to SEK 3,706 (2,681)
As previously announced, Anders Örnulf will take over as the new CFO. His starting date is now set for 2 May, 2023
Jan-Mar

Last twelve months

FY

(SEK million, unless stated otherwise)

2023

2022

Change

ending Mar 2023

2022

Net sales

190.1

179.6

5.8%

899.7

889.2

Adjusted EBITDA*

87.2

85.5

2.0%

449.8

448.1

Adjusted EBITDA-margin*, %

45.9%

47.6%

-1.7 p.p.

50.0%

50.4%

Operating profit*

68.1

67.8

0.4%

377.8

377.5

Net profit for the period

50.7

52.5

-3.4%

292.0

293.8

Earnings per share, basic, SEK

0.51

0.49

-1.9%

2.93

2.93

Earnings per share, diluted, SEK1

0.51

0.49

-1.9%

2.93

2.93

Cash flow from operating activities

73.7

72.7

1.4%

357.0

356.0

* Alternative Performance Measure. see pages 15-17 for derivation and definitions.
1 The calculation of dilution of shares is made based on the number of days that the warrant programmes that have been active during each respective period.
Chief Executive's Comments
Operational highlights
Revenues from property sellers increased 11.7 percent despite a sharp 19.3 percent decline in newly published listings due to macroeconomic factors.
Average revenue per published listing (ARPL) increased 38.2 percent to SEK 3,706 (2,681), primarily driven by continued growth in demand for value-added services.
Adjusted EBITDA increased by 2.0 percent to SEK 87.2 (85.5) million, resulting in an adjusted EBITDA margin of 45.9 percent (47.6). The lower growth rate is mainly explained by fewer listings combined with continued investments in- product development.

Comments
Hemnet continues to grow and increased net sales by 5.8 percent in the first quarter of the year in a very challenging market. During the quarter, 19.3 percent fewer listings were published than in 2022, which was a period where we saw high activity on the market. Normally, the Swedish housing market is very stable in terms of volumes, however, this drop is the largest year over year volume loss throughout the period where Hemnet has had continuous data. This is due to the widespread concern and uncertainty about interest rate developments, as well as the general household cost increases, which are causing some customers to hold off on selling and buying a home.
Despite current market conditions and lower listing volumes, our revenues from property sellers increased 11.7 percent in the quarter. We continue to grow the average revenue for each listing published on Hemnet and ARPL grew 38.2 percent in the quarter. This is a result of increased sales of our larger packages and of the value-added service "Renewal", as well as continued work on pricing. This shows that our investments in product development are creating the desired demand and added value for our customers. For example, the increased sales of "Renewal" are a direct result of the changes we made to make restarting the listing on Hemnet faster and easier.
Sales to other customers decreased 6.1 percent in the quarter. As Sweden's fifth largest web platform in terms of reach and with high relevance and affinity, we are well positioned as the best option for companies looking to reach audiences interested in the housing market. However, our advertising revenues continue to be affected by market factors, with a decline in revenues from property developers in particular. In contrast, we see an increase in revenue from banks and from value-added services for real estate agents, not least from products that help agents find sellers.
We have great confidence in our strategy and business model, which has proven to be stable and able to deliver growth also in difficult market conditions. Through our continued investments, particularly in product development, we are ready when the market turns to create more and new business opportunities for the various players in the housing market with an even stronger offering.
Cecilia Beck-Friis
CEO
April 2023
*****************************************
In connection with the report, a webcast will be held at 10.00 CET where Hemnet's CEO Cecilia Beck-Friis and Interim CFO Jens Melin will be presenting the results. A Q&A session will be held after the presentation. The presentation will be held in English.

The presentation can be viewed live via the link below. Written questions can be posted via the webcast.
https://ir.financialhearings.com/hemnet-group-q1-2023/register

If you wish to participate via teleconference please register on the link below. After registration you will be provided with phone numbers and a conference ID to access the conference. You can ask questions verbally via the teleconference, or via the chat function in the webcast.
https://financialhearings.com/event/46449

The report and presentation material will be available on hemnetgroup.com.
*****************************************
For more information please contact:

Press enquiries
Staffan Tell, Head of PR
M: +46 733 67 66 85
E: [email protected]

IR enquiries
Jens Melin, Interim CFO
M: +46 709 99 33 59
E: [email protected]

Nick Lundvall, IR Manager & Head of Corporate Development
M: +46 76 145 21 78
E: [email protected]
This is information that Hemnet Group AB (publ) is obliged to make public pursuant to the EU Market Abuse Regulation. The information was submitted for publication, through the agency of the contact persons set out above, on 26 April, 2023 at 08:00 CET.
About Hemnet
Hemnet operates the leading property platform in Sweden. The company emerged as an industry initiative in 1998 and has since transformed into a "win-win" value proposition for the housing market. By offering a unique combination of relevant products, insights and inspiration, Hemnet has built lasting relationships with buyers, sellers, and agents for more than 20 years. Hemnet shares a mutual passion for homes with its stakeholders and is driven by being an independent go-to-place for people to turn to for the various housing needs that arise through life. This is mirrored in the Company's vision to be the key to your property journey, supplying products and services to improve efficiency, transparency and mobility on the housing market. Hemnet's is listed on Nasdaq Stockholm ('HEM').
Follow us: hemnetgroup.com / Facebook / Twitter / LinkedIn / Instagram
Documents