Hemnet Group Interim report Q3 2023
25 October 2023
| Regulatory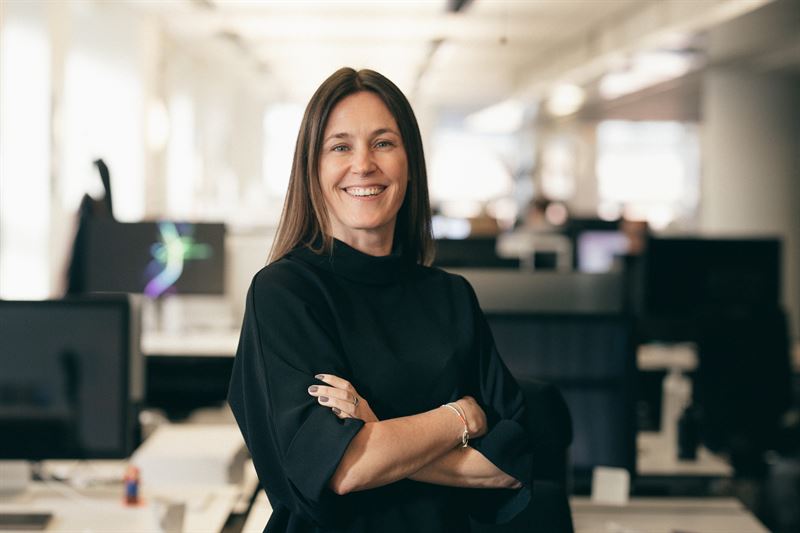 Summary for the period July-September 2023
Net sales

increased by 13.9 percent to SEK 272.0m (238.9)

EBITDA

increased 21.4 percent to SEK 156.0m (128.5)

Operating profit

increased 23.4 percent to SEK 136.9m (110.9)

ARPL, average revenue per published listing

, increased 27,9 percent to SEK 4,353 (3,404)
Summary for the period January-September 2023
Net sales

increased by 6.0 percent to SEK 729.7m (688.2)

EBITDA

increased 6.8 percent to SEK 383.9m (359.3)

Operating profit

increased 6.7 percent to SEK 326.7m (306.2)

ARPL, average revenue per published listing,

increased 32,1 percent to SEK 4,101 (3,105)



Jul-Sep

Jan - Sep

Last 12 months

FY

(SEK million, unless stated otherwise)

2023

2022

Change

2023

2022

Change

ending
Sep 2023

2022

Net sales

272.0

238.9

13.9%

729.7

688.2

6.0%

930.7

889.2

EBITDA*

156.0

128.5

21.4%

383.9

359.3

6.8%

472.7

448.1

EBITDA-margin*, %

57.4%

53.8%

3.6 pp

52.6%

52.2%

0.4 pp

50.8%

50.4%

Operating profit*

136.9

110.9

23.4%

326.7

306.2

6.7%

398.0

377.5

Net profit for the period

102.8

86.8

18.4%

245.4

239.3

2.5%

299.9

293.8

Earnings per share, basic, SEK

1.06

0.87

21.8%

2.51

2.38

5.5%

3.05

2.93

Earnings per share, diluted, SEK

1.05

0.87

20.7%

2.50

2.38

5.0%

3.05

2.93

Cash flow from operating activities

128.9

110.5

16.7%

328.3

324.5

1.2%

359.8

356.0
* Alternative Performance Measure, see pages 18-20 for derivation and definitions.

Chief Executive's Comments
Operational highlights
Average revenue per published listing (ARPL) increased 27.9 percent to SEK 4,353 (3,404), in particular driven by increased demand for value-added services such as Hemnet Premium and Renewal.
Net sales amounted to SEK 272.0 million for the quarter (238.9). Net sales from property sellers increased by 23.5 percent from continued work with growing ARPL and as a result of more normalised listing volumes.
EBITDA increased 21.4 percent to SEK 156.0 million (128.5), resulting in an all time high EBITDA margin of 57.4 percent (53.8)

Comments
Hemnet's results for the third quarter proves our strong business model and that our investments in product development are paying off. We saw a noticeable improvement in activity in the property market following a period of uncertainty. This resulted in only a modest decline of 4 percent in published listings in Q3 compared to the same quarter in 2022, in contrast to a 22 percent decline in Q2 YoY. This trend aligns with the fact that the Swedish property market demonstrates long term stability, where periods of lower activity are followed by a corresponding increase in activity.
The stabilisation of listing volumes, coupled with a growing demand for value-added services, has resulted in an increase in revenue from property sellers by 23.5 percent and in ARPL by 27.9 percent. Hemnet Premium has been a particularly strong driver of ARPL, with revenue almost doubling from last year.
Macroeconomic factors continued to lead to reduced investments in marketing and display advertising by customers, resulting in a 13 percent decline in B2B sales. In line with the previous quarter, we however continued to see a stable demand for our value-added services from our real estate agents partners and banking customers. This demonstrates the importance of a broad and relevant product B2B offering.
We have continued to introduce new features and products that enhance the value of Hemnet for our users, partners and customers. Among the many user features we have released this year, we have seen a 50 percent surge in traffic to sold properties where we have added photos. This richer content enables our users to better research the market. We have also recently launched the ability for property sellers to pay for the Hemnet listing when it is removed, providing additional flexibility that is valued by sellers as well as agents. Moreover, the new 'sticky bar' that displays the agent's contact information within the listing has resulted in a 150 percent increase in contacts to agents directly from Hemnet since we launched the feature in Q2. We aim to be the top choice for agents by offering unparalleled products that give them the competitive edge and help them win more business. In line with this we have just commenced selling a new agent advertising product, "Sold by Us", that enables agents to demonstrate success in their local area and help them convince potential sellers to choose them.
This quarter we have seen some positive signs of a more active market. The near-term market trajectory will likely continue to be influenced by interest rate developments, currently leading to longer listing durations and sales cycles. During this uncertainty and downturn in the market we have continued to prioritise the areas within our control, improving existing products as well as developing new offerings. Our efforts are evident in numerous new features and products that will help propel our future business growth. The 21.4 percent EBITDA growth for the quarter, up from the -3,2 percent in Q2, further underscores the robustness of our business model.
Cecilia Beck-Friis, CEO
October 2023

*****************************************
In connection with the report, a presentation of the results will be held at 10.00 CET by Hemnet's CEO Cecilia Beck-Friis and CFO Anders Örnulf. A Q&A session will be held after the presentation. The presentation will be held in English.
The presentation can be viewed live via the link below. Written questions can be posted via the webcast.
https://ir.financialhearings.com/hemnet-q3-report-2023/register

If you wish to participate via teleconference please register on the link below. After registration you will be provided with phone numbers and a conference ID to access the conference. You can ask questions verbally via the teleconference, or via the chat function in the webcast.
https://financialhearings.com/event/46451
The report and presentation material will be available on hemnetgroup.com.
*****************************************
For more information please contact:

Press enquiries
Jessica Sjöberg, Chief Communication and Brand Officer
M: +46 730 68 99 33
E: jessica.sjoberg@hemnet.se
Staffan Tell, Head of PR
M: +46 733 67 66 85
E: [email protected]

IR enquiries
Anders Örnulf, CFO
M: +46 72 732 10 12
E: [email protected]
Nick Lundvall, IR Manager & Head of Corporate Development
M: +46 76 145 21 78
E: [email protected]

This is information that Hemnet Group AB (publ) is obliged to make public pursuant to the EU Market Abuse Regulation. The information was submitted for publication, through the agency of the contact persons set out above, on 25 October, 2023 at 08:00 CET.

About Hemnet
Hemnet operates the leading property platform in Sweden. The company emerged as an industry initiative in 1998 and has since transformed into a "win-win" value proposition for the housing market. By offering a unique combination of relevant products, insights and inspiration, Hemnet has built lasting relationships with buyers, sellers, and agents for more than 20 years. Hemnet shares a mutual passion for homes with its stakeholders and is driven by being an independent go-to-place for people to turn to for the various housing needs that arise through life. This is mirrored in the Company's vision to be the key to your property journey, supplying products and services to improve efficiency, transparency and mobility on the housing market. Hemnet's is listed on Nasdaq Stockholm ('HEM').
Follow us: hemnetgroup.com / Facebook / X/ LinkedIn / Instagram
Documents